Have a questions or feedback on a previous episode?
Looking to sponsor an award-winning podcast?
Interested in being a guest on our show?

Our team is happy to connect.
Fill out the form and we'll be in touch as soon as possible.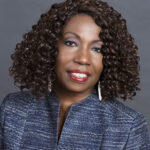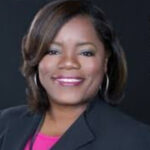 By accessing this Podcast, I acknowledge that Today's Workplace makes no warranty, guarantee, or representation as to the accuracy or sufficiency of the information featured in this Podcast. The information, opinions, and recommendations presented in this Podcast are for general information only and any reliance on the information provided in this Podcast is done at your own risk. This Podcast should not be considered legal advice. The third party materials or content of any third party site referenced in this Podcast do not necessarily reflect the opinions, standards or policies of Today's Workplace. Today's Workplace assumes no responsibility or liability for the accuracy or completeness of the content contained in third party materials or on third party sites referenced in this Podcast or the compliance with applicable laws of such materials and/or links referenced herein. Moreover, Today's Workplace makes no warranty that this Podcast, or the server that makes it available, is free of viruses, worms, or other elements or codes that manifest contaminating or destructive properties.
TODAY'S WORKPLACE EXPRESSLY DISCLAIMS ANY AND ALL LIABILITY OR RESPONSIBILITY FOR ANY DIRECT, INDIRECT, INCIDENTAL, SPECIAL, CONSEQUENTIAL OR OTHER DAMAGES ARISING OUT OF ANY INDIVIDUAL'S USE OF, REFERENCE TO, RELIANCE ON, OR INABILITY TO USE, THIS PODCAST OR THE INFORMATION PRESENTED IN THIS PODCAST.