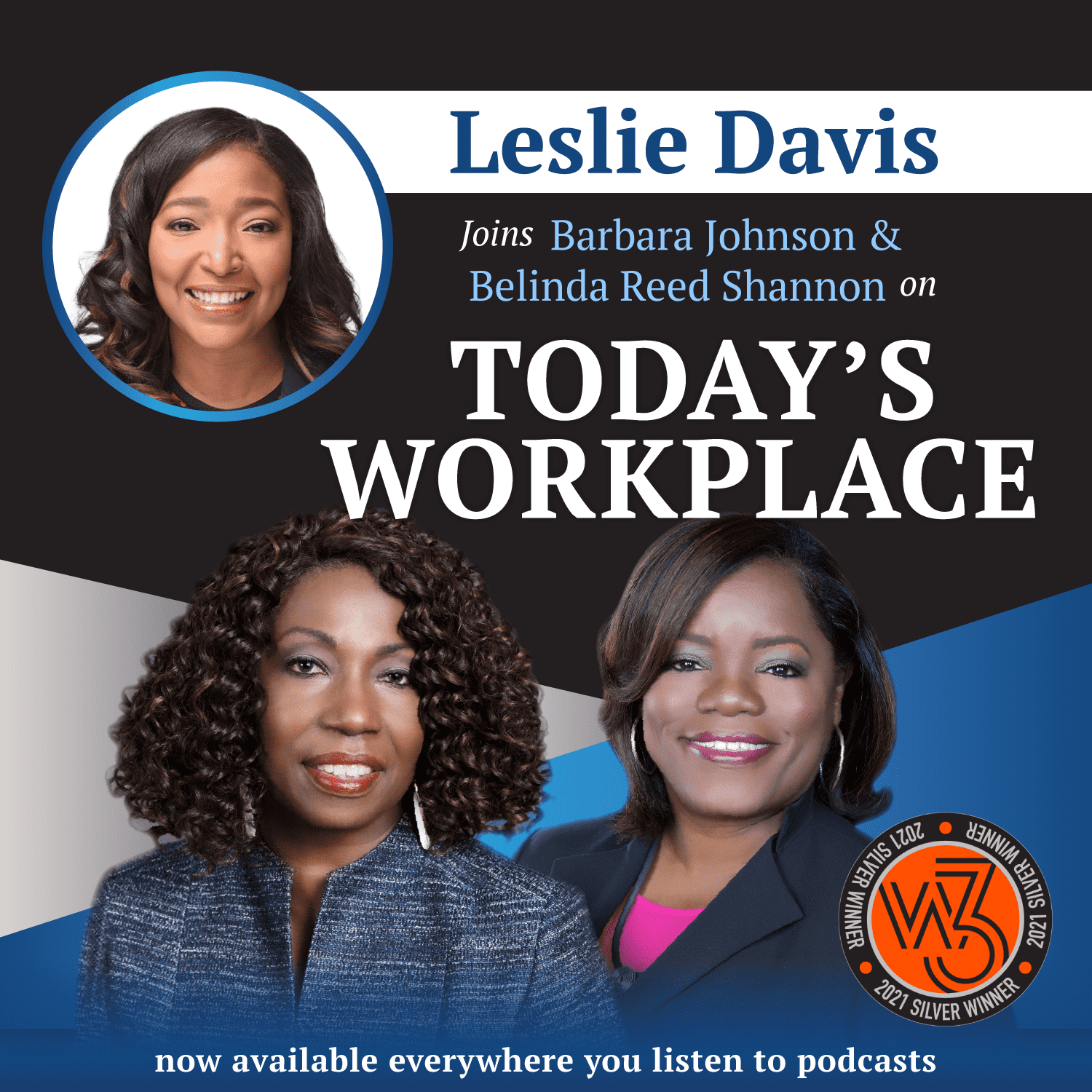 Leslie Davis is a respected leader, experienced advocate, and logical strategist who has been a tireless champion for equity in the legal profession. As the Chief Executive Officer of the National Association of Minority and Women Owned Law Firms, Inc. ("NAMWOLF") For over two decades, Leslie has served as lead counsel for many jury trials, bench trials and arbitrations, obtaining favorable verdicts for her clients in complex and high-stakes cases.
Leslie, thank you so much for joining us on Today's Workplace. You are delightful, inspirational, and your enthusiasm and energy are contagious. We wish you well in your role at NAMWOLF as its CEO. 
For more information:
https://www.todaysworkplacepodcast.com
Connect with Barbara Johnson or Belinda Reed Shannon here: 
https://todaysworkplacepodcast.com
The views expressed on today's program are those of the speakers and are not the views of Today's Workplace, the speaker's firms or clients, and are not intended to provide legal advice.