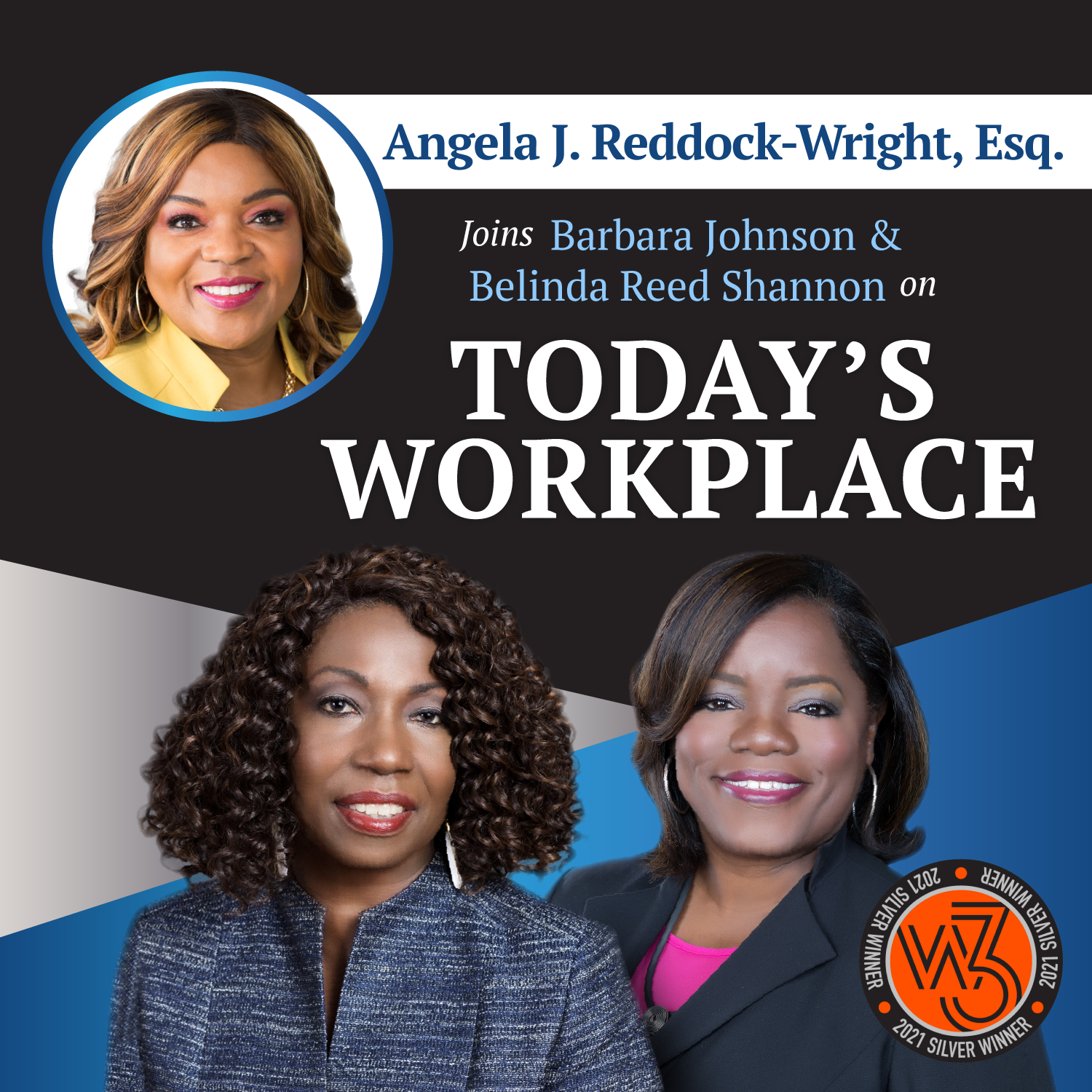 Angela J. Reddock-Wright, Esq. is an Employment Mediator and the author of "The Workplace Transformed: 7 Crucial Lessons from the Global Pandemic." 
With over 25 years of experience, Angela is an Employment and Labor Law Mediator, Workplace Arbitrator, Title IX Investigator, and the Founder & Managing Partner of the Reddick Law Group based in Los Angeles.  She is also on the panel of mediators and arbitrators at Judicate West, a private dispute resolution firm where she settles cases including wrongful termination, discrimination based on race or gender, sexual harassment, and whistleblower cases.
Join us on this special episode of Today's Workplace as Angela J. Reddock-Wright, Esq shares key insights into the post-covid employer-employee relationship that are creating a monumental shift in the workplace today.
The views expressed on today's program are those of the speakers and are not the views of Today's Workplace, the speaker's firms or clients, and are not intended to provide legal advice.