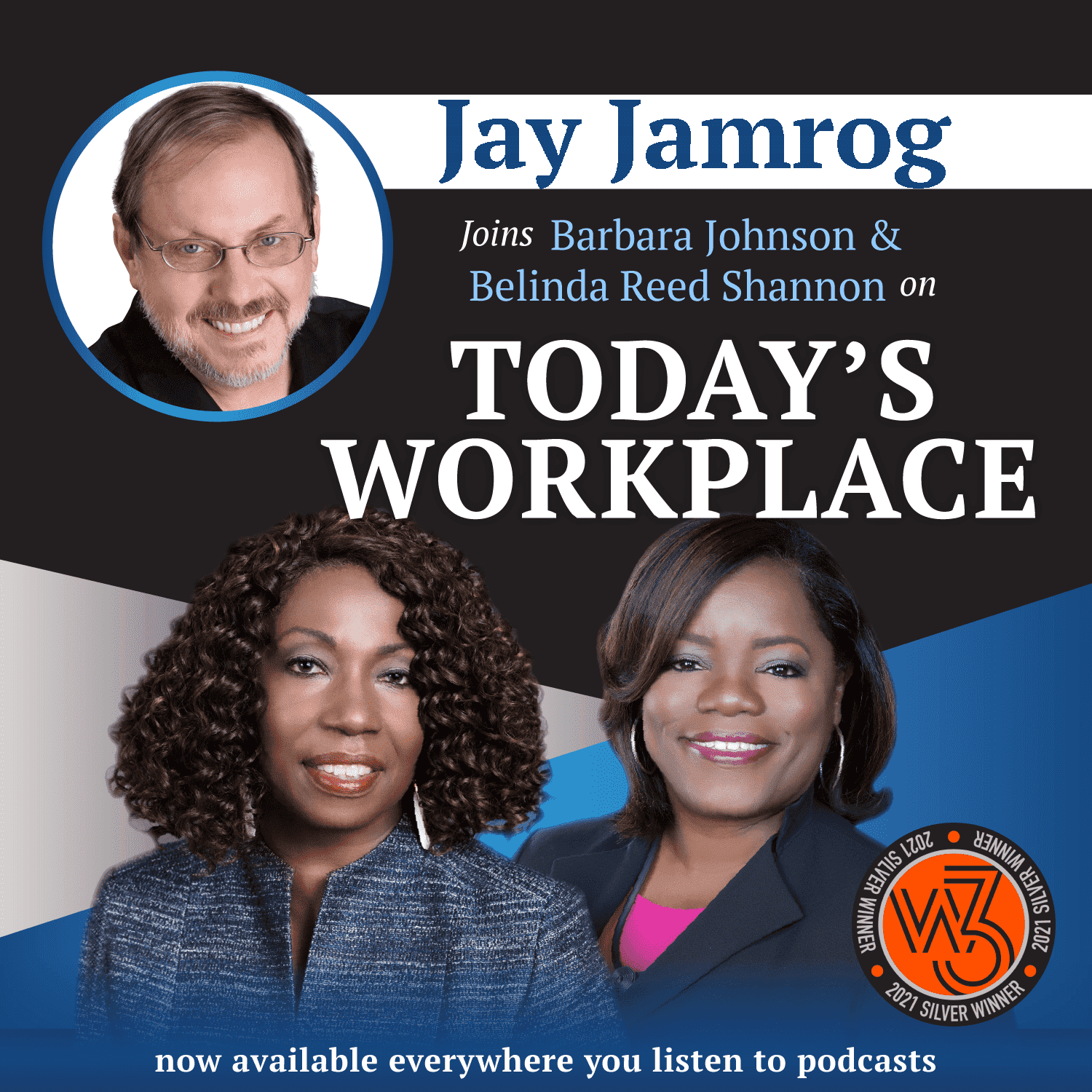 On this episode of Today's Workplace we discuss workplace culture and the hybrid workplace with Jay Jamrog, a well-respected futurist of 40+ years. 
Jay shares with us how a hybrid workplace with intentional work flexibly will continue in the future and how a hybrid workplace directly affects people leaders.  
We explore major disruptions and changes in how we view our society from a wide range of industrial viewpoints from healthcare to meat-packing. We also discuss what may transpose in the near future as well as 5 years and 10 years from now.
How does this impact today's workplace? Join Barbara Johnson and Belinda Reed Shannon as they provide their insights into how to best utilize this critical information. 
For more information: 
https://www.todaysworkplacepodcast.com
Connect with Barbara Johnson or Belinda Reed Shannon here: 
https://todaysworkplacepodcast.com
The views expressed on today's program are those of the speakers and are not the views of Today's Workplace, the speaker's firms or clients, and are not intended to provide legal advice.