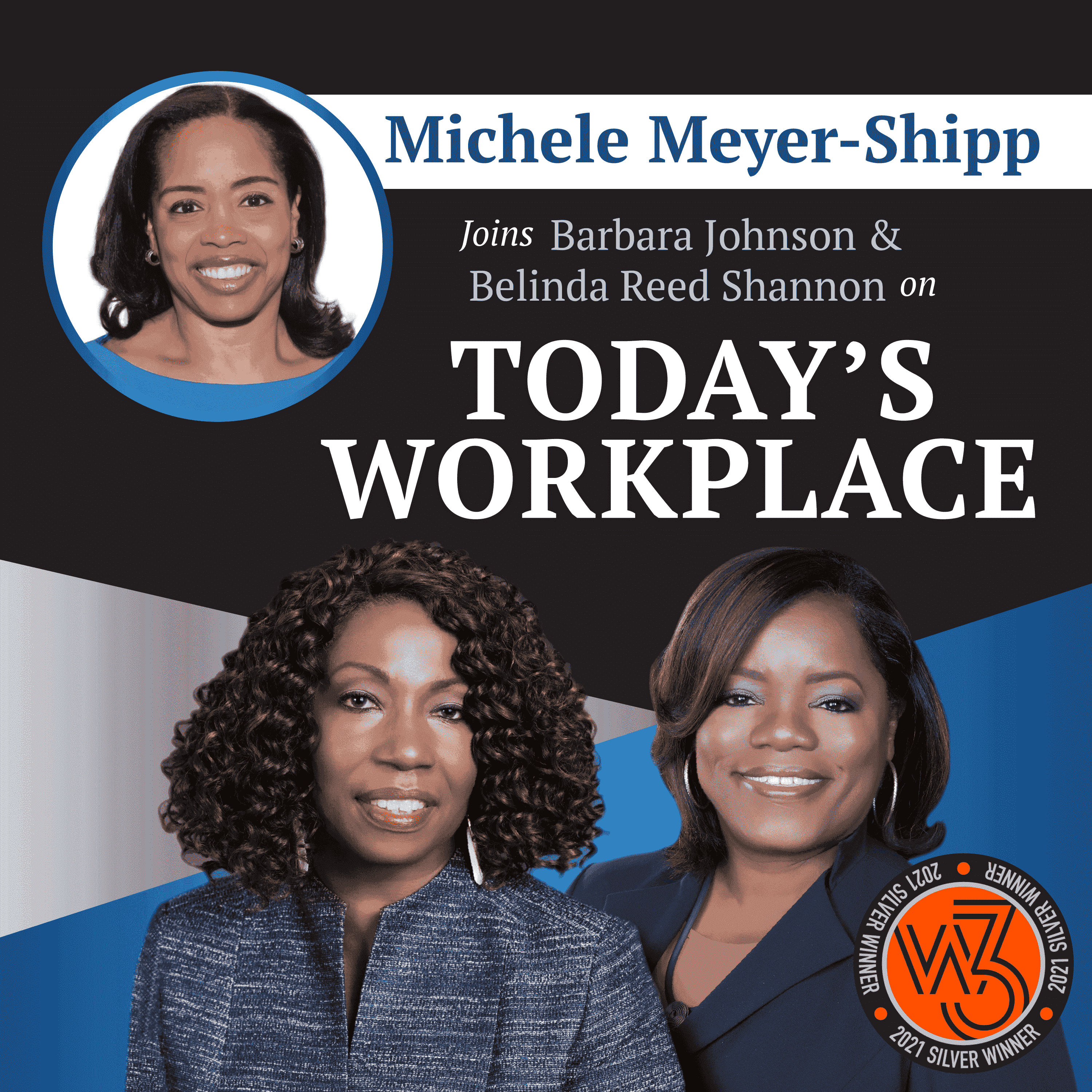 Michele Meyer-Shipp, CEO of Dress For Success, joins us for a discussion about developments taking place in the post pandemic workplace.
 
We discuss the significant steps employers should be taking in the private and public sector in order to thrive in this period of massive change.
 
Tune in to see if you're ready for Today's Workplace. 
 
For more information on this episode and to connect with Barbara Johnson or Belinda Reed Shannon, visit us at: https://www.todaysworkplacepodcast.com
 
The views expressed on today's program are those of the speakers and are not the views of Today's Workplace, the speaker's firms or clients, and are not intended to provide legal advice.