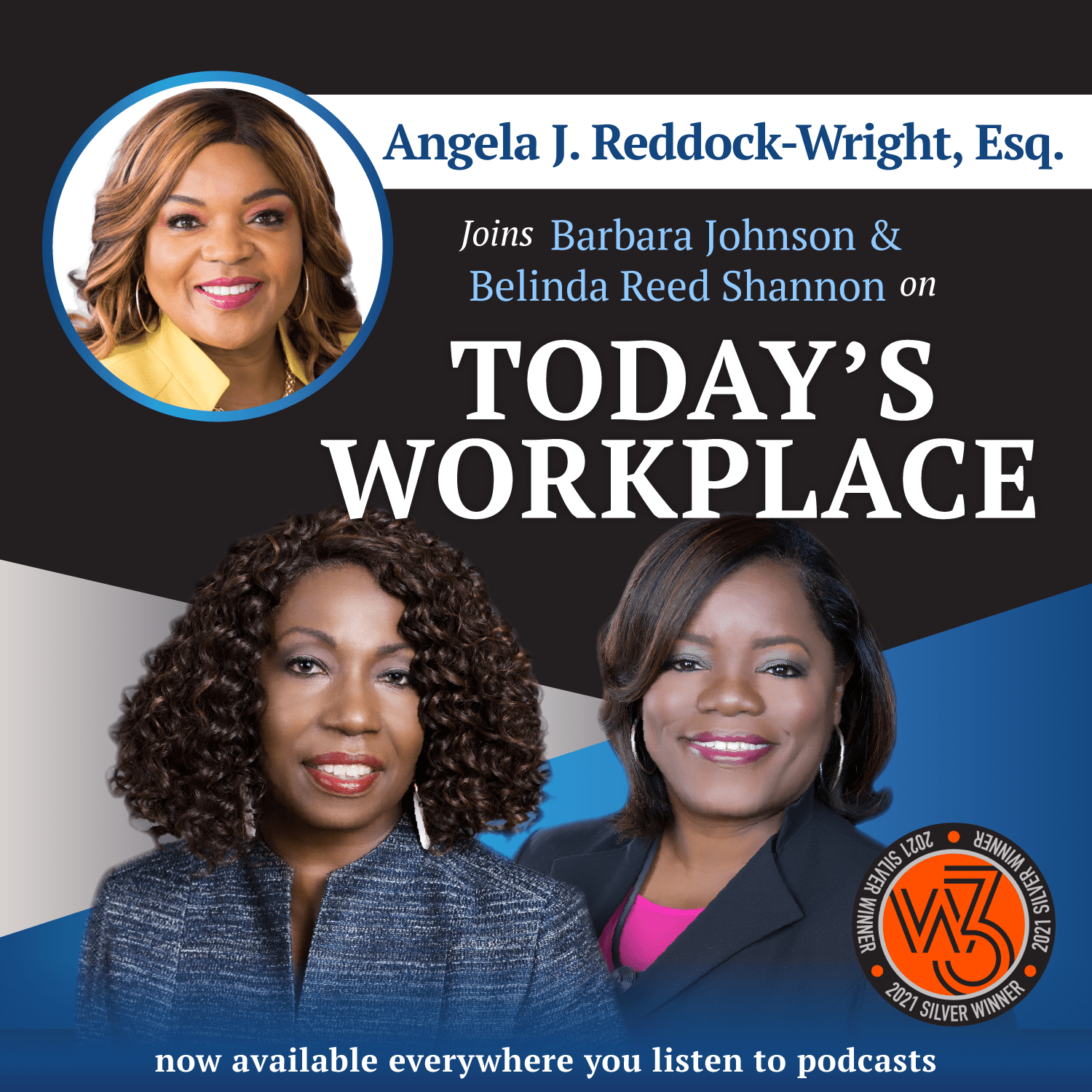 In this Today's Workplace podcast episode we continue our conversation with Angela J. Reddock-Wright, Esq., an Employment Mediator and the author of "The Workplace Transformed: 7 Crucial Lessons from the Global Pandemic." 
 
We discuss the issues, challenges, and controversies that inspired the rise in employee activism as well as the evolution of essential workers and non-essential workers in today's modern workplace. 
 
Join us on this special episode of Today's Workplace as Angela J. Reddock-Wright, Esq shares key insights into the post-covid employer-employee relationship that are creating a monumental shift in the workplace today.
 
For more information on this episode and to connect with Barbara Johnson or Belinda Reed Shannon, visit us at: https://www.todaysworkplacepodcast.com
 
The views expressed on today's program are those of the speakers and are not the views of Today's Workplace, the speaker's firms or clients, and are not intended to provide legal advice.