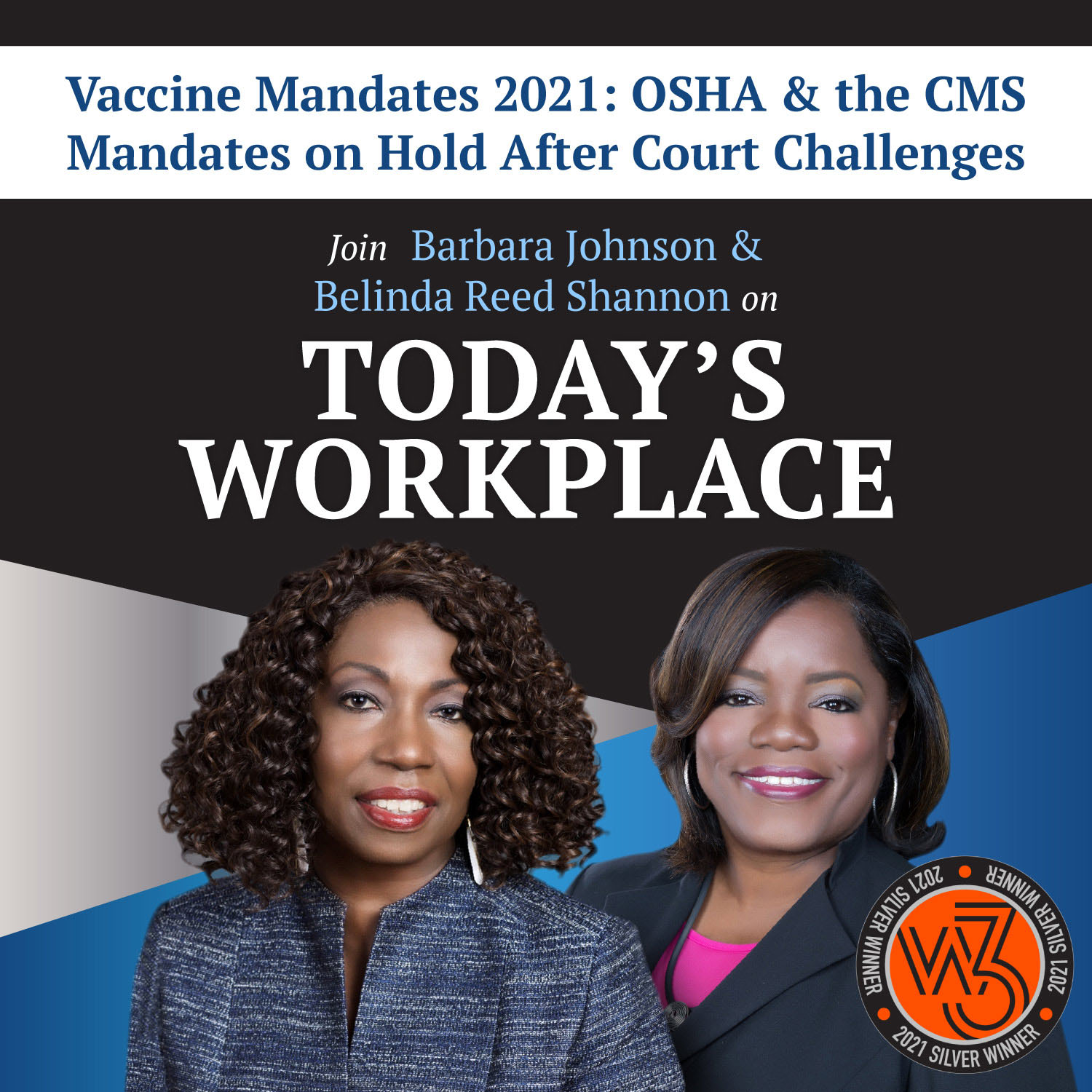 Barbara Johnson and Belinda Reed Shannon discuss the current state of affairs with respect to vaccine mandates, both the OSHA mandate and the center for Medicare and Medicaid Services mandate.
We also discuss the President's September 2021 executive order, which directed OSHA to develop any Emergency Temporary Standard referred to as an ETS. The stated goal of this ETS is to protect unvaccinated workers from the risk of contracting COVID-19 at work.  The ETS requires covered employers to develop, implement, and enforce mandatory COVID vaccination policies. It also requires employers to determine the vaccination status of each employee, obtain acceptable proof of vaccination from vaccinated employees while maintaining a roster of each employee's vaccination status.
Are you ready for Today's Workplace?