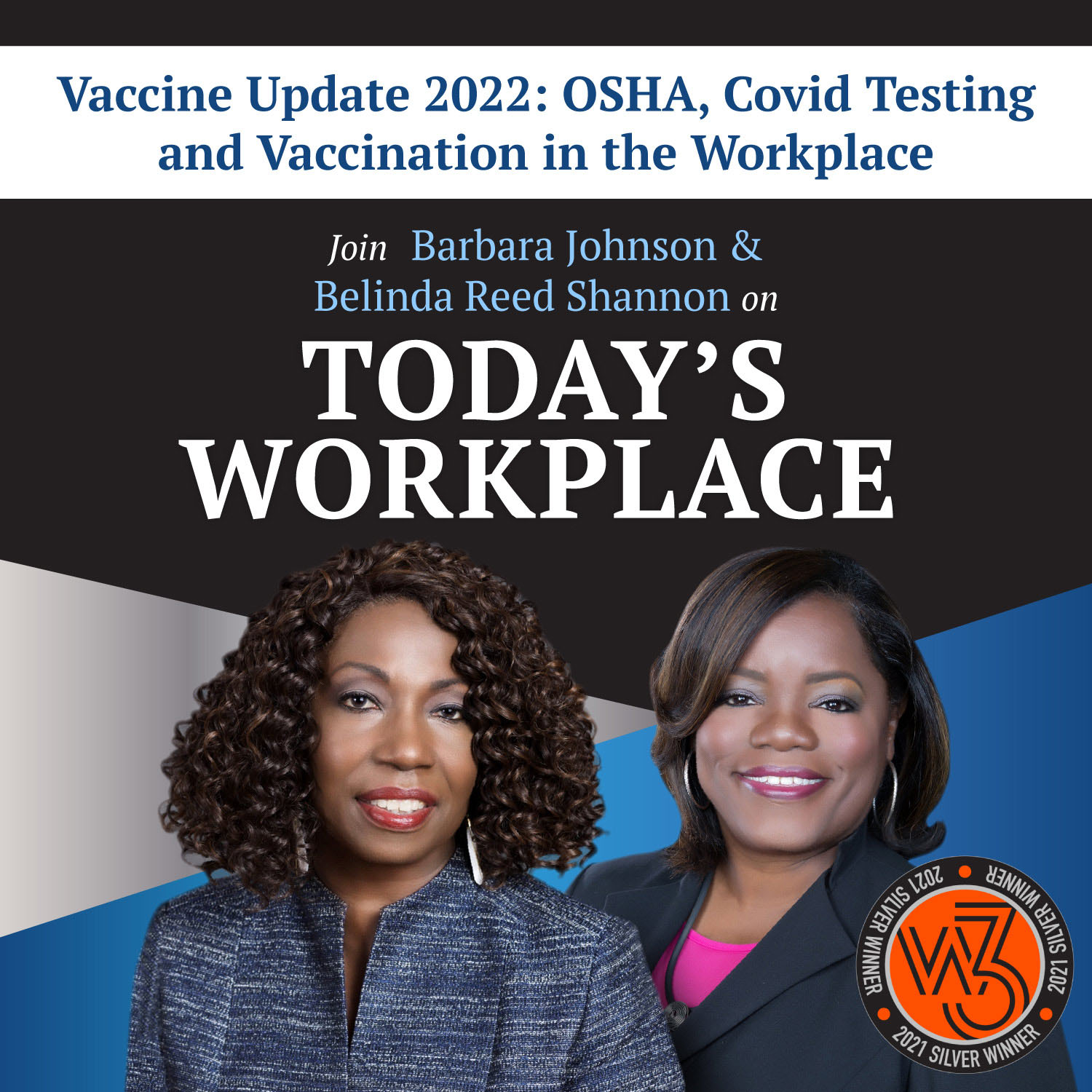 On this episode of Today's Workplace we examine the Emergency Temporary Standards (ETS) issued by the Occupational Safety and Health Administration (OSHA).
On January 13th, 2022 the US Supreme Court issued two decisions in cases challenging the ETS on vaccination and testing, one to OSHA and the other to the Centers for Medicare and Medicaid Services (CMS).
The Supreme Court decided to reimpose a stay on the enforcement of OSHA's ETS, while the preliminary injunctions against the CMS interim final rule are pending further litigation.
How does this impact today's workplace? Join Barbara Johnson and Belinda Reed Shannon as they provide their insights into how to best utilize this critical information. 
For more information: 
https://www.todaysworkplacepodcast.com
Connect with Barbara Johnson or Belinda Reed Shannon here: 
https://todaysworkplacepodcast.com
The views expressed on today's program are those of the speakers and are not the views of Today's Workplace, the speaker's firms or clients, and are not intended to provide legal advice.